About Us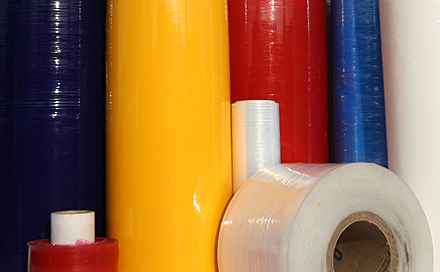 About Microwrap – your stretch film and packaging specialists!
Welcome to Microwrap Films, the stretch wrap division of Vale Pack Ltd
Microwrap Films is a specialist manufacturer and supplier of Microwrap® branded prestretched hand and machine wrap; standard and power prestretch machine wrap; high performance films; hand stretch film in cast and blown quality on standard or extended core; handywrap bundling film and perforated film – all supplied in a complete range of gauges and colours, competitively-priced and on short lead-times, and with no minimum quantity.
We are an established, ethical company and have been in operation since 1997. We are situated in Grantham (close to the A1) and distribute our packaging supplies both nationally and internationally, using tried and tested hauliers. Our deliveries are fast and reliable, so you can be assured your products will arrive on time and in good condition. We are sure you will be completely satisfied with our products, so are prepared to guarantee any order.
Our experienced and knowledgeable sales team will offer professional advice to ensure the best choice of product is chosen to fulfil your needs and offer value for money. We provide our customers with the sort of service that perhaps some of our competitors cannot. This is because we never forget that our customers always have a choice and if we aim to be the best at what we do, you will have no reason to go elsewhere.
Just check out all the benefits there are in buying from us and call one of our friendly team on 01476 576 090 or click here to email us.
Don't forget we sister to the fantastic Boxtopia a manufacturer of custom boxes, specialising in the supply of any quantity of bespoke corrugated cardboard boxes (plain, printed, die cut and coloured).