Why Microwrap?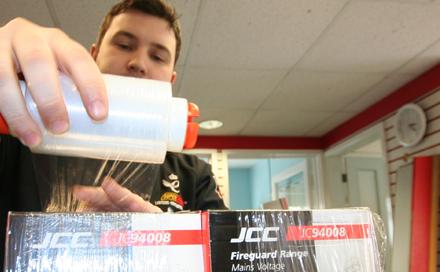 There are a number of benefits to trusting us with your packaging and wrapping needs.
If you have any questions or would like to know more about our company or products please don't hesitate to call: 01476 468391 or email us at info@microwrapfilms.co.uk
Buy as much or as little as you need
We don't impose any minimum quantities. We are big believers in sustainability and don't want to force customers to buy more than they're realistically going to use.
Quality and trust
We are an established, ethical company with high standards of quality and performance, so you know that you will get exactly what you order, and we won't make a promise we cannot keep. We also make our packing supplies from the best quality plastics, so you won't have to deal with breaks, splits or unsatisfactory wrapping!
Large product range
The range of products we stock means we are bound to be able to offer you the best solutions, from hand pallet wrap to spiral wrap. Our colours can help with security and identification for instance and we have a variety of specs, quality and core size. We also have our sister company Boxtopia right in-house, so we can help with any other packaging needs you may have at the same time.
Value for money
Because we make in-house, we're in complete control of the quality of our products and we're also able to keep our prices down as there's no middle man. In addition, our pre-stretched wrap gives you cost savings of 30%.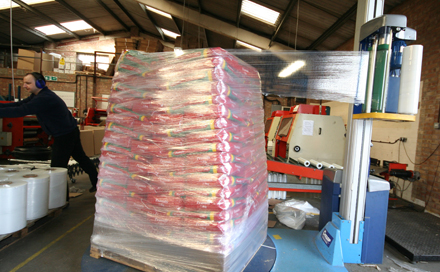 Great customer service
You can speak to a friendly individual who will make you feel valued and who wants to make life easy for you – our team has a wealth of knowledge and can advise you on the best product to use. You don't just get good customer service; you get outstanding customer service proven by the number of customers who regularly come back to us.
Peace of mind
We use tried and trusted hauliers to ensure your product arrives safely and on time – Our deliveries are faster than the industry norm! We can ensure your products will be protected from dust (and to a lesser extent water when applied correctly) and with our superb load stabilisation your products will arrive as if they just left your factory – which means you do not have to worry.
Call one of our friendly team on 01476 576 090 for a fast quote or e mail us on info@microwrapfilms.co.uk